Every minute since time began
Ash, 20, NZ.
I like books and Sherlock and Doctor Who and Harry Potter and Benedict Cumberbatch's face. And Hannibal and Parade's End and Once Upon a Time and if I wrote these all down I could be here all night. I swear a lot. Love is love.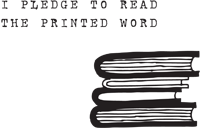 Downfalls of being short: comics
Harry Potter + Text Posts
Everything you love is here
do you ever have those people that just annoy you so much and you don't even know why but they just infuriate you
#did you mean everyone
I feel you Lisey. 
"
There are two types of waiting. There's the waiting you do for something you know is coming, sooner or later—like waiting for the 6:28 train, or the school bus, or a party where a certain handsome boy might be. And then there's the waiting for something you don't know is coming. You don't even know what it is exactly, but you're hoping for it. You're imagining it and living your life for it. That's the kind of waiting that makes a fist in your heart.
I FOUND A THING EVERYBODY. I FOUND A THING. Jennifer Wilson, the dead woman from "A Study in Pink" was AT THE PRESS CONFERENCE WITH LESTRADE AT THE BEGINNING OF THE EPISODE.

IN LONDON FOR A DAY?

WORKS IN THE MEDIA? 

HOW DID SHE KNOW TO LEAVE THE TRAIL? BECAUSE SHE KNEW STUFF ABOUT THE CASE FROM LESTRADE AND SHE WAS HEEELPING.

OH SHITBALLS
Sherlock being adorably normal in "The Sign of Three" and/or failing at it